VARIOCON Industry Fitting
The extremely robust industrial fitting is used for pressure circuits. During normal operation, pH or redox electrodes can be installed, removed or adjusted.
The fitting can be used effortlessly for pressures up to 6 bar. The electrode connections are safely separated from the medium in the pipeline. For installation, weld-in nozzles made of PP/PE or stainless steel are used to adapt to structural conditions.

The electrode can be removed, cleaned and calibrated without interrupting the operating pressure. To do this, the measuring piston with the electrode is moved back and closes on the opposite side of the medium pressure. After calibration, the measuring piston is moved back into the system and resumes the measuring task. For installation in pipelines, there is a choice of different weld-in nozzles.

All contact parts of the fitting are made of stainless steel and are suitable for a temperature range of -10 to +130 °C.

Key features at a glance:
Simple and cost-effective installation
Simple operation
Quick adjustment (even under process conditions)
Installation in PP, PVC, PE or steel pipelines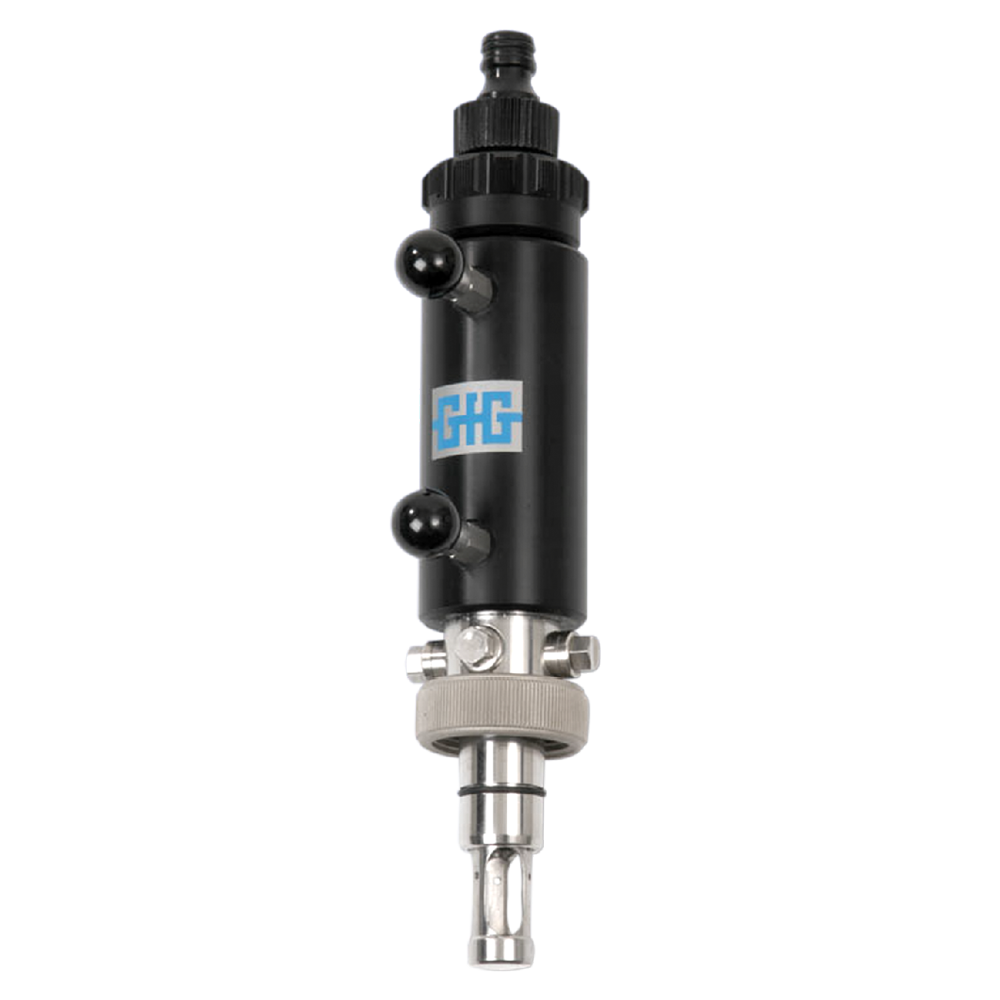 Extensions and accessories