We focus on gas detection, so you can focus on the task at hand
For more than 60 years, GfG has been committed to protecting people, equipment and the environment through the development and manufacture of gas detection systems. With an extensive assortment of portable gas detectors and stationary gas detection systems, GfG offers a wide range of products for many applications and industries.
Our offer is complemented by first class on-site service and advanced training courses. Specific training is available for users to become qualified with the operation and maintenance of the equipment to ensure the highest performance and deliver uncompromising safety, reliability and convenience in the workplace.

What distinguishes us from other providers
We are specialists for gas detection solutions, not generalists in safety. No one can be the best at everything, but if you focus on one thing, you can achieve excellence. We work hard to provide you with the best gas detection equipment available, so you can focus on your task without having to worry about the risks that gases can pose. To this end, we invest more heavily in research and development than any other company. Approximately 13% of our annual turnover is reinvested in basic research and the development of new sensors and devices.

A "never say no" approach
This includes finding solutions for customers whose requirements are not met by "off the shelf" products. For example, we pride our self for our longstanding cooperation with the Singapore Civil Defence Force (SCDF). For many years, they trust in portable devices from GfG, which have been optimized for the difficult climatic conditions and special requirements for their integration into the SCDF communication network.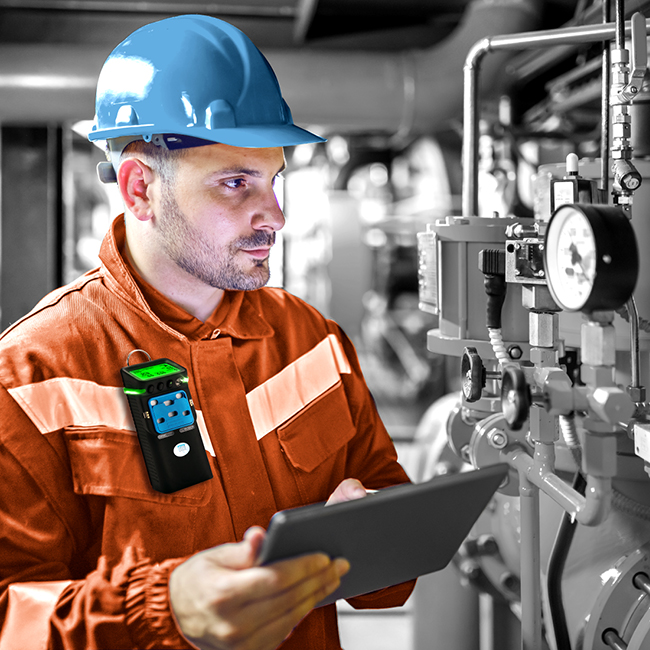 Expert support from planning to operation
Safety - whether for personal, plant or environmental protection - is a total product consisting of suitable technology, competent advice during planning, support during commissioning and care during maintenance. GfG employees accompany you through all process steps and are available to you in word and deed. This also includes training your employees on request so that basic safety checks can be carried out time-savingly and cost-efficiently on your own responsibility.
Worldwide availability and quality
Getting a little better every day, that is what drives us. The question of optimum protection of people, industrial plants and the environment therefore determines all aspects of our daily activities. From the heart of the Ruhrgebiet in Dortmund, we have now become a globally active company.

» Here you can find the contact details of our regional offices