VARIOCON Combination Fitting
The VARIOCON combination fitting for pH, redox and chlorine measurements with potentiostatic measuring technology offers you many advantages for the smallest space.
User-friendly, durable and uncomplicated handling of the measurement characterise this VARIOCON combination fitting. The system operator - whether in water treatment, drinking water supply or swimming pools - must be able to rely on the measurement. The one-time zero point adjustment of the preamplifier as well as the uncomplicated adjustment of the slope are essential advantages in the hectic everyday life.

The fitting can take chlorine measurement, pH measurement as well as redox measurement via screwable electrodes. The flow regulation guarantees a constant flow rate. The fitting is delivered ready for connection, mounted on a mounting plate incl. preamplifier/controller for potentiostatic chlorine measurement. This preamplifier regulates the bias voltage across the electrode and provides the signal to the measuring amplifier for evaluation. The intelligent VARIOCON measuring amplifier for pH, ORP and chlorine completes the measurement and guarantees customised control.

Key features at a glance:
Flow control for a constant flow rate
Reliable chlorine measurement, pH measurement and redox measurement via screwable electrodes
Supplied ready for connection on a mounting plate
Preamplifier/controller for potentiostatic chlorine measurement
Simple installation and operation
Good price-performance ratio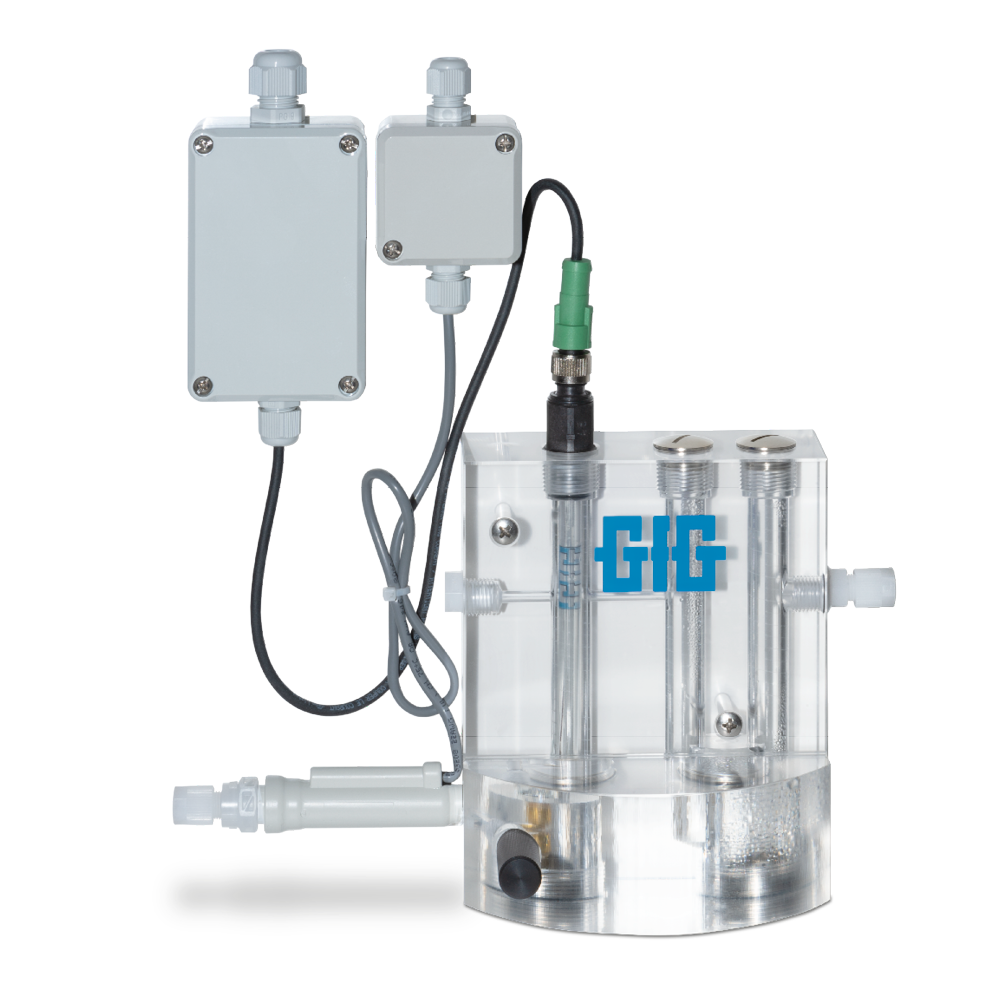 Extensions and accessories