With us, the human being is the centre of attention. Ever since GfG was founded, the guiding principle has been that the company has a special responsibility towards its employees because they are the ones who make success possible. We still share this attitude today. That is why it is important to us to offer you a working environment that enables top performance.
A firm focus on the future
Top performance, innovation and quality distinguish GfG worldwide. Not only our products are something special on the market, but also GfG as an employer. Working with us means not only exciting and challenging tasks but also the best prospects and individual development opportunities. It is the employees who make the difference and thus the company successful.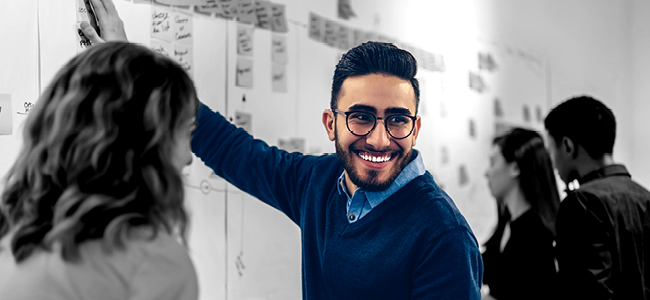 Apprenticeship at GfG
We have been a training company for many years and train industrial clerks in Dortmund. We offer qualified and varied training, independent work in a professional team and practice-oriented projects. The trainees pass through all departments at GfG and thus gain extensive insights into the various areas, such as accounting, purchasing, sales, marketing, etc.

If you still have questions or would like to apply, please write to us at bewerbung@gfg-mbh.com