People are at the heart of our attention. Ever since its establishment more than 60 years ago, GfG's guiding principle has been that the company has a special responsibility towards their employees because they are the ones who make our success possible. We still share this attitude today. That is why it is important to us to offer you a work environment that inspires you to achieve your top performance and enables you to grow even further.
A firm focus on the future
Top performance, innovation and quality distinguish GfG globally. But this does not only apply to our products – GfG also fits that description as an employer. Working with us doesn't only mean exciting and challenging tasks but also great opportunities for individual development. Because it's the employees who make the difference to our company's success.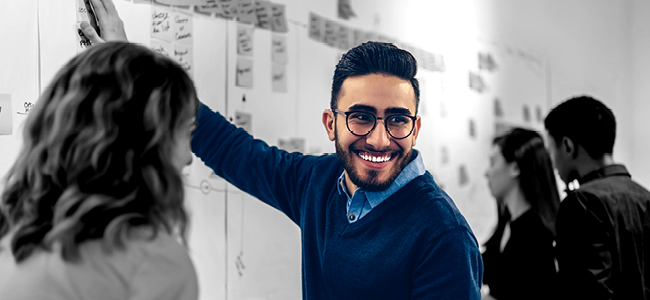 Apprenticeship at GfG
We have been a training company for many years and supported many now successful industrial management assistants through their apprenticeships at our head office in Dortmund. We offer qualified and varied training, independent work in a professional team and practice-oriented projects to help you make the most of your apprenticeship. As a trainee, you will pass through all of GfG's departments and thus gain extensive insights into all the relevant areas, such as accounting, purchasing, sales, marketing, etc.

If you have any questions about our apprenticeship program or would like to apply, please write to us at bewerbung@gfg-mbh.com