Construction of gas sampling systems and control cabinets
We design gas sampling systems and central gas detection systems in control cabinets specifically tailored to customer requests. If your application requires unique gas monitoring features, let's work together to find the right, individual solution for increasing safety for your employees and your plant.
Customized gas detection systems for every requirement
For some applications, standard gas detection solutions may not be enough. If you need to monitor gases in challenging environments, a gas sampling system ensures that the measured gas can be safely sampled, processed and analyzed without any interferences. It allows for the best possible measuring results while also protecting the components of the gas detection system. We are your reliable partner in the planning and construction process of customized sampling device systems and complex gas detection systems in control cabinets. Whether you need a gas detection system or sampling device, our specialists will find room for all necessary components and offer advice regarding the conceptual design.
Choose from any of GfG's reliable controllers and transmitters to reliably measure more than 500 gases. The components most suitable for the gases you need measured will be carefully chosen, mounted in a control cabinet and prepared for commissioning. Every customer-specific gas detection system also includes quality control, technical documentation, configuration and subsequent customer service.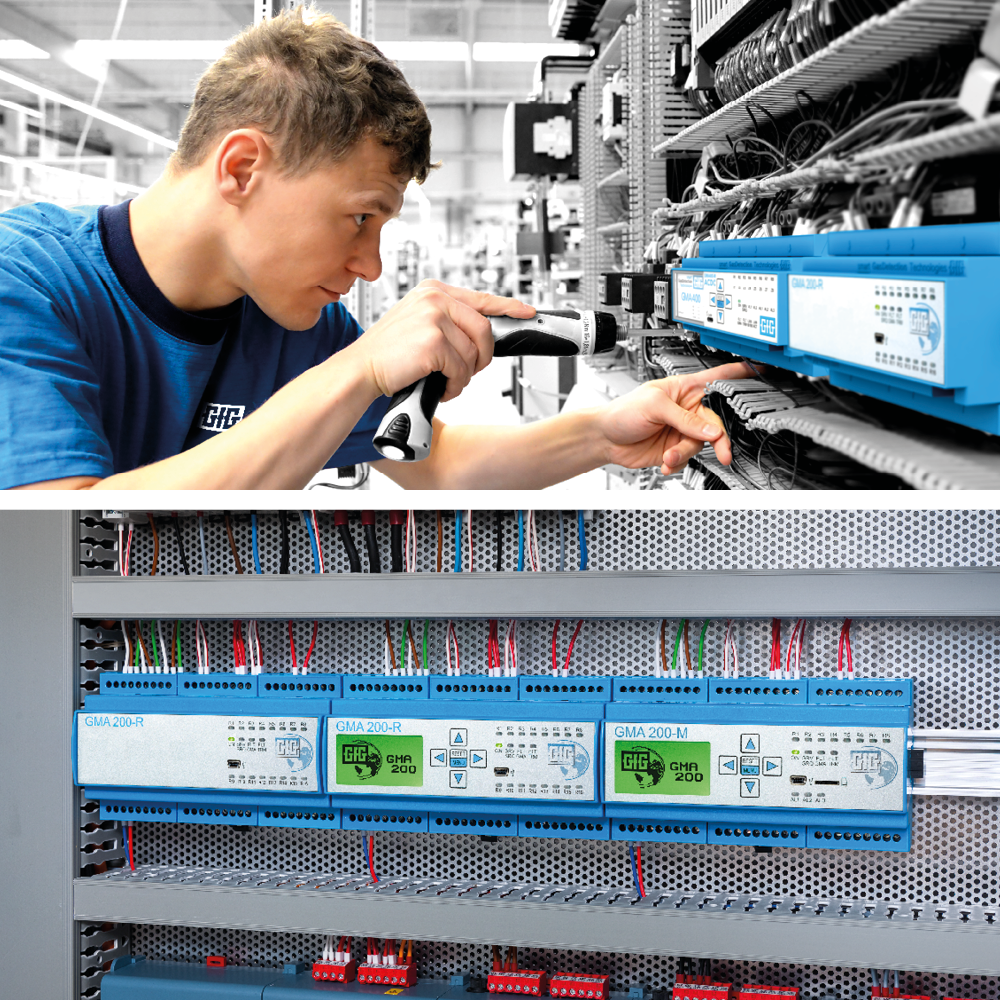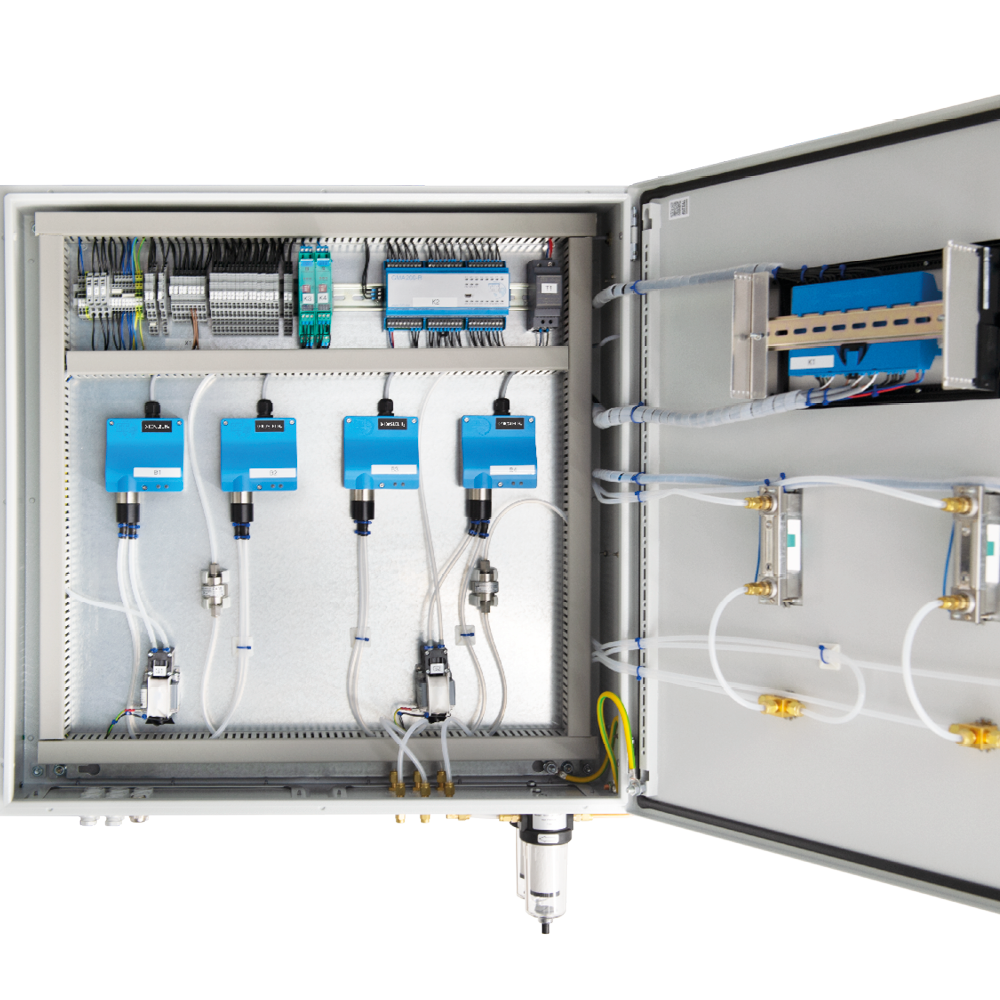 Monitoring gases in challenging conditions
Gas detection systems are often used in areas with unfavourable operating conditions, such as high pressure, large amounts of steam or high temperatures. If the temperature exceeds or falls below certain threshold values, or other interfering factors, such as humidity, dust and aerosols influence the sensor's measuring process or decrease their lifetime, a gas detection system's sensor must be protected from these physical variables by means of a gas sampling system. These are assembled depending on the application, customer requests and local operation conditions.
Dust and aerosols can be removed from the sample gas using appropriate pre-filters. Suitable condensate traps ensure that the humidity level of the sampled gas does not rise above acceptable levels. The temperature is regulated by cooling coils made from copper or stainless steel or, in case of extreme differences in temperature, by electronic coolers. If gases need to be sampled from potentially explosive areas, we recommend using the FA30 flame trap. A GfG gas sampling system can either monitor up to four different measuring channels simultaneously and continuously or monitor up to 16 measuring points sequentially using measuring point switch-over.
In a nutshell
Gas sampling systems and gas detection systems in fitted housing
Housing comes in 500x500, 600x600, 760x760 mm or custom size
Each gas sampling system features up to six transmitters
Monitor up to four measuring points continuously or up to 16 measuring points sequentially
Extraction pump with extraction rate of 30 to 35 sl/h and flow rate monitoring
Sample gas inlet for sensor calibration
Optional add-ons: sampling filter, condensate trap, automatic condensate drain, cooling coil, flame arrester, measuring point switch-over, uninterruptable power supply (UPS)
Also available: visualisation of all measuring points and gateway for integration in process control systems
Complex gas detection systems with GMA200-MT controllers and relay modules in control cabinets or compact cabinets