Transmitter for monitoring CO2 in up to -40 °C

If you need to monitor carbon dioxide at ambient temperatures of up to -40 degrees Celsius, the IR22 F transmitter is a durable and economical solution. The IR22 F transmits measured values and status notifications via analog (4-20 mA) or digital (RS-485) signal. Two open collectors enable you to connect safety measures, such as buzzers or warning lights. In combination with one of GfG's reliable controllers, the IR22 F can either be installed in new gas detection systems or retrofitted into an existing one.
The IR22 F uses an infrared sensor (IR) to detect carbon dioxide even under the harshest conditions. The long-life sensor makes the IR22 F an economical solution for detecting CO2 in the measuring range of 0 to 5 vol %. Its automatic temperature compensation and the linearization of the measuring signals ensure high measuring accuracy.

Device protection
The housing is protected against the ingress of dust and water (protection class: IP65) and is suitable for applications with ambient temperatures of up to -40 °C - as they are found in cold rooms, for example. An optional weatherproof housing provides additional protection.

Communication and service
Signals are transmitted via the analog industry standard (4-20 mA; ACDC-capable) or the digital RS-485 interface (Modbus protocol). External alarm devices can be connected directly to the IR22 F via two open collectors. A button for alarm acknowledgement and manual activation of an alarm can be connected to the digital input. The IR22 F uses a status LED to indicate its operating status. A mobile app facilitates service and adjustments on site (one-person adjustment). Test gas for function tests can be inserted with a calibration adapter.

Key features at a glance:

General information:
Measuring principle: Infrared (IR)
For carbon dioxide
Temperature range: -40 °C to +60 °C
2 open collectors and 1 digital input
Expected sensor lifetime: > 5 years
Signal transmission: 4-20 mA (ACDC-capable) / RS-485
Protection class: IP65
Service via app
Optionally available:
Weatherproof housing, calibration adapter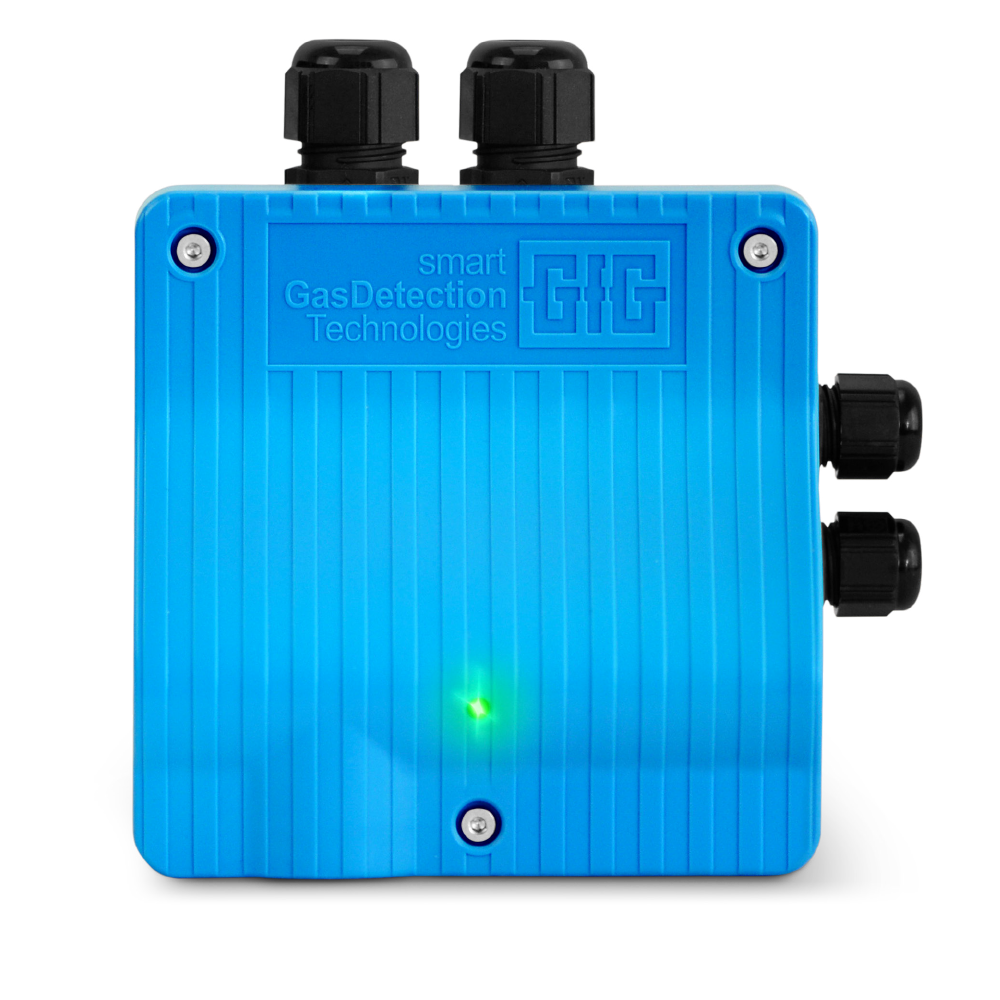 Extensions and accessories
Weatherproof housing
---
Weatherproof housing for various transmitters
» more
Test gases
---
Find an overview of our test gases here
» more
Accessories IR22 F
---
Find the complete list of accessories for the IR22 F here
» download PDF