Transmitter for monitoring CO2 at up to -40 °C

If carbon dioxide needs to be monitored at ambient temperatures of up to -40 degrees Celsius, the IR22 F transmitter is a reliable and economical solution. The IR22 F transmits measured values and status indications via analog (4-20 mA) or digital (RS-485) signal. Additionally, two open collectors enable the connection of safety measures such as buzzers or warning lights. In combination with GfG's reliable controllers, it can be installed in new gas detection systems or retrofitted into existing ones.
The IR22 F uses an infrared sensor (IR) to detect carbon dioxide even under the harshest conditions. The long-life sensor makes the IR22 F an economical solution for detecting CO2 in the measuring range 0 to 5 vol.%. Its automatic temperature compensation and the linearization of the measuring signals ensure high measuring accuracy.

Device protection
The housing is protected against the ingress of dust and water (protection class: IP65) and is suitable for applications with ambient temperatures of up to -40 °C, as they are found in cold stores, for example. An optional weatherproof housing provides additional protection.

Communication and service
Signals are transmitted via the analogue industry standard (4-20 mA; ACDC-capable) or the digital RS-485 interface (Modbus protocol). External alarm devices can be connected directly to the IR22 F via two open collectors. A push-button for alarm acknowledgement and manual activation of an alarm can be connected to the digital input. The IR22 F uses a status LED to indicate its operating status. Service and adjustments can be carried out on site using a mobile app (one-man adjustment). Test gas for function tests can be inserted with a calibration adapter.

Key features at a glance:

General information:
Measuring principle: Infrared (IR)
For carbon dioxide
Temperature range: -40 °C to +60 °C
2 open collectors and 1 digital input
Expected sensor lifetime: > 5 years
Signal transmission: 4-20 mA (ACDC-capable) / RS-485
Protection class: IP65
Service via app
Optionally available:
weatherproof housing, calibration adapter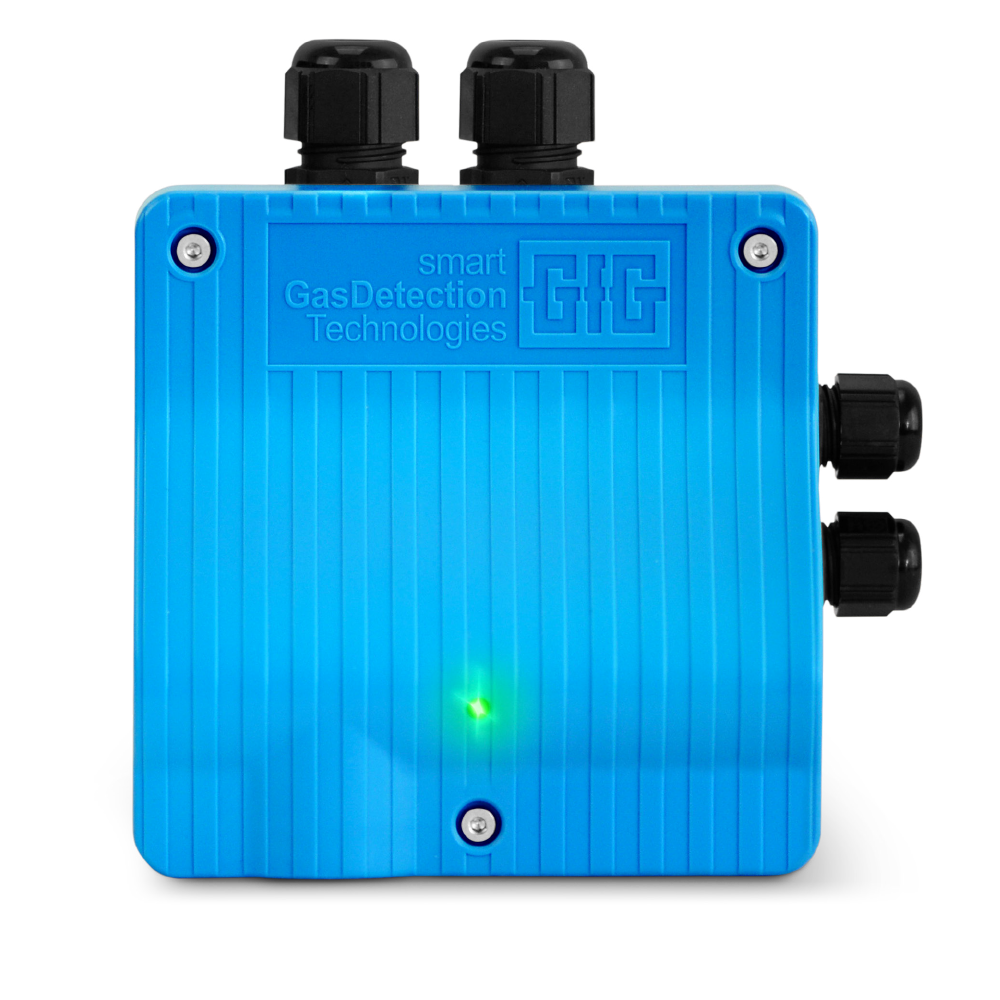 Extensions and accessories
Weatherproof housing
---
Weatherproof housing for various transmitters
» more
Test gases
---
You can find an overview of our test gases here
» more
Accessories IR22 F
---
Here you'll find the complete list of accessories for the IR22 F
» download PDF