Test stations for the G450 and G460 portable gas detection devices

The TS400 and TX400 test stations allow the required functional tests on the Microtector II G450 and G460 personal gas detection devices to be performed automatically, quickly and easily. The TX400 also enables sensor adjustment with test gas. Optionally, both test stations are available with a charging function for the portable gas detection devices. Gas detectors that are checked every working day make a significant contribution to safety.
Before each use of a portable gas detection device, its flawless functionality must be checked with a display test (bump test). We have developed the TS400 and TX400 test stations for our G450 and G460 portable devices so that this measure, which is required by DGUV information 213-056 (T021) and 213-057 (T023), is simple, time-saving and cost-effective. During the functional test, operation is via the display and the keys of the inserted measuring device.

Function test and adjustment
If a switched-on gas detection device is inserted into one of the two test stations, the function test starts automatically after ten seconds. Within a maximum of 30 seconds, the alarms and response times are tested, the time and test interval are set, and the data is stored on a microSD card (optional). Afterwards, it is displayed whether the test has been performed successfully or whether an error has occurred. The TX400 also offers the option of sensor adjustment. Before adjustment, the zero point of the sensors must be set with fresh air. The sensor sensitivity is then readjusted using the appropriate test gas. Depending on the device and the number of sensors, this process takes a maximum of four minutes.

Power supply and charging function (optional)
Power is supplied via an external 12-volt power supply unit or via a PC connected by USB. If a switched-off gas detection device is placed in the test station, the charging process starts automatically. Once fully charged, the test station switches to trickle charge to conserve battery power. A 230 volt power supply or a car charging adapter is required for the charging function.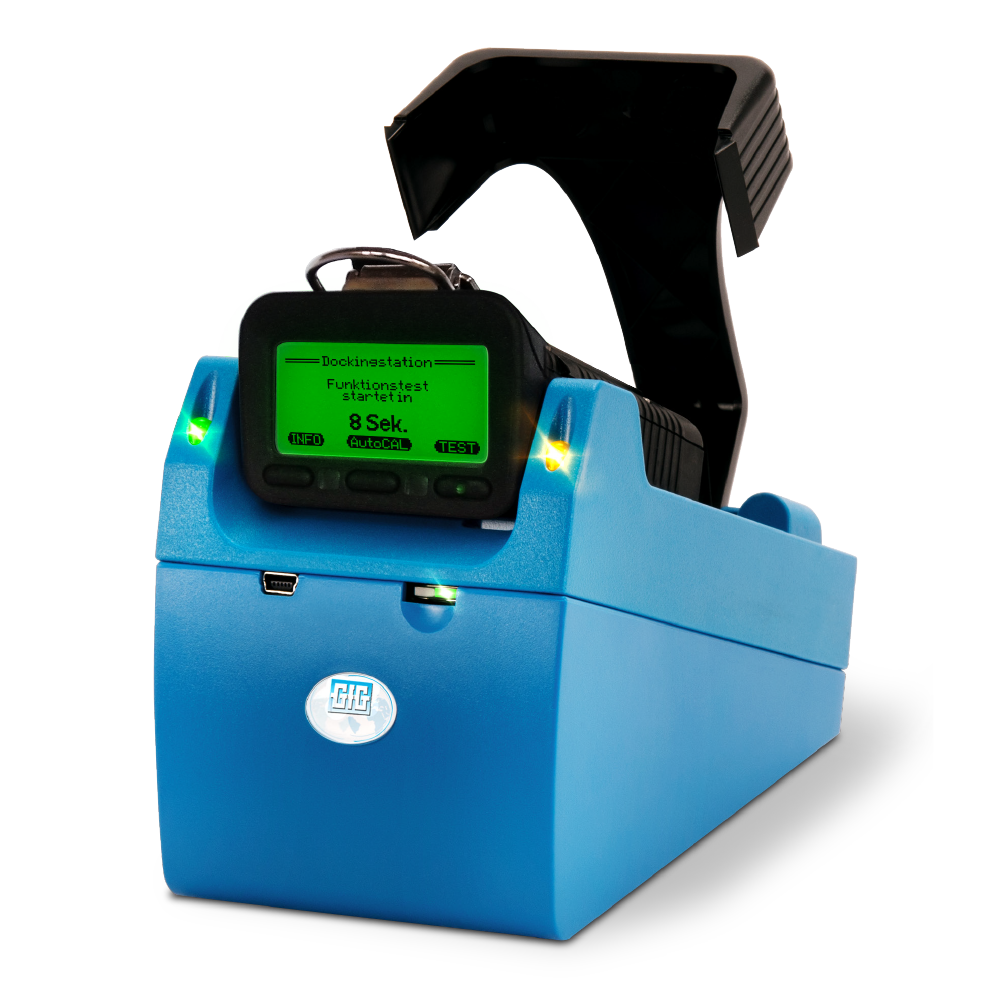 Equipment and accessories
A gas sampling fitting (optional) must be used for the test gas application with a gas cylinder. Both test stations are equipped with one input and one output each for supply and removal of test gas. The documentation is stored on a microSD card. The connection to a computer is made via the mini-USB port.
Key features at a glance:

Meets the requirements of DGUV information 213-056 (T021) and 213-057 (T023) as well as DIN EN 60079-29-2
Suitable for the portable gas detection devices G450 and G460
Function test, adjustment (TX400 only) and charging function (optional)
Data storage on microSD card, data transfer to PC
Optional: carrying case, power supplies (12 / 24 / 230 V), microSD card, data point software, gas sampling fitting
Mobile use (no PC - 12/24 V power supply)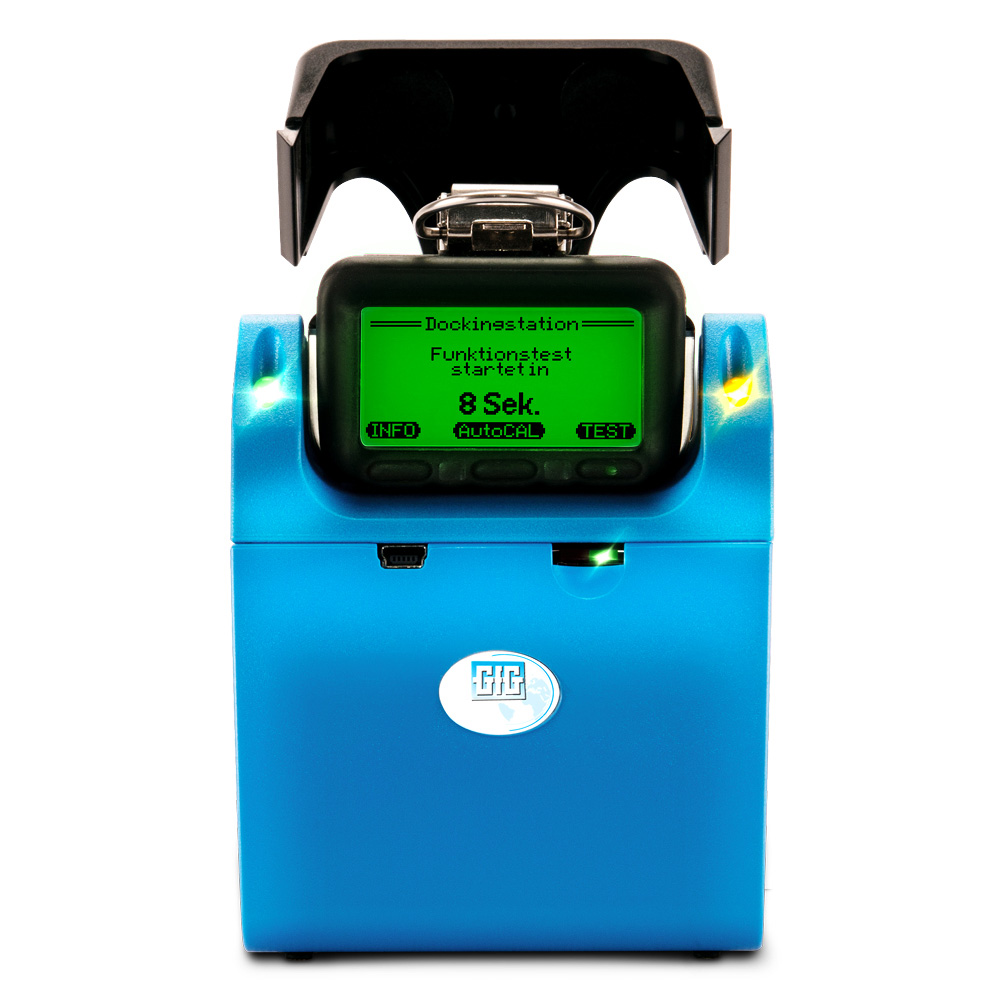 Configuration software:
Firmware upgrade:
Report generators:
Certificate generators for G450/G460 docking stations:
USB drivers:
If you need further assistance email: service@goodforgas.com or call us at: 800-959-0329
Certificate and Report Generators
SAMPLE
With the latest release of the TS400 configuration and download software, improvements have been made to the Certificate and Report Generator software. The newest software has been included on the installation CD ROM for the TS400 since August 2013. Below are the latest software programs. They should be extracted to the original installation folder for the TS400 software. Usually that folder is C:\Program Files\GfG\TS400\.
Note: Administrative log-in may be required.