There are few professions where every second counts. Early detection of hazards is a top priority for firefighters. For this reason, GfG develops multi-gas detection devices for reliable warning of gas dangers. In combination with the TeamLink, it is possible to react quickly in an emergency and send help in a targeted manner. GfG's modern gas detection technology ensures safety at the highest level so that rescue workers do not put themselves in danger.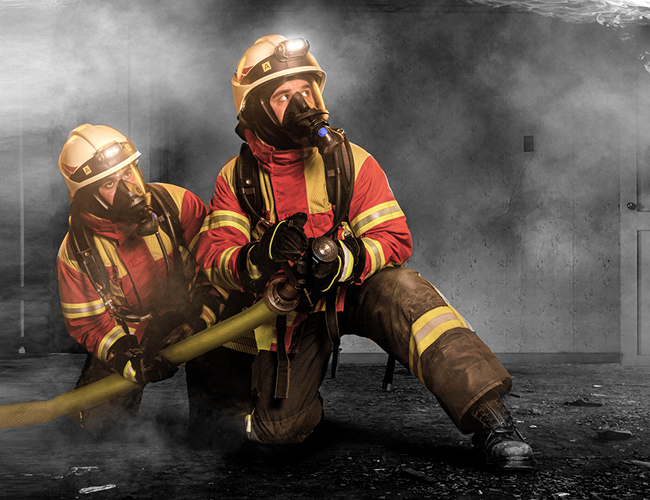 Gas monitoring during operations

In the field, every member of the volunteer fire brigade, plant fire brigade or professional fire brigade needs safety in order to be able to concentrate fully on fire-fighting work and rescuing people in an emergency. Explosion-proof gas detection devices such as the Polytector III G999 and the Microtector III G888 offer their wearers protection by safely warning of critical gas concentrations. Firefighters come into contact with a wide range of toxic and explosive gases, especially when fighting fires. GfG's 7-gas detection devices can reliably monitor multiple gases simultaneously, such as monophosphane, hydrogen sulphide, and carbon monoxide and hydrogen cyanide, also known as "Toxic Twins". The TeamLink portable Connected Safety Monitor connects to 10 personal gas detection devices and informs incident command of the status of squad members, so that in the event of a gas alarm or man-down situation, rescue measures can be initiated immediately.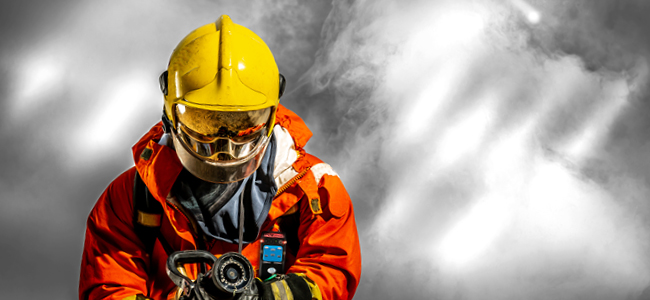 Potential dangers:

» combustible and toxic gases
» confined spaces
» carbon dioxide
» oxygen deficiency
» "Toxic Twins" (CO, HCN)
---