Selective monitoring of ammonia in various applications

Ammonia is used as a refrigerant in many industry areas. As it is highly toxic, corrosive and flammable, the gas needs to be monitored. Only this way leakages and gas escape can be detected in time. The CI21 transmitter was designed specifically for NH3 measurement in applications with challenging environmental conditions. Its specialized measuring principle Charge Carrier Injection (CI) is characterized by stable measurements, short response times and low cross-sensitivity.
The CI21 measures ammonia in small and large measuring ranges from a few ppm to 10000 ppm (equivalent to 1% by volume). The sensor has almost no cross-sensitivities to gases that would trigger false alarms. This applies to vapors from oils and cleaning agents, which are often found in applications where ammonia must be monitored. Hydrogen, which is produced during battery charging, also does not affect the measurement signal.

Resistant to external influences
The transmitter housing is made of aluminum. It is protected against the ingress of dust and splash water (IP54). The sensor can also be mounted remotely if required. The possible cable length can be up to 2 meters. The sensor is insensitive to difficult environmental conditions. The transmitter can be used in temperature ranges between -35 and +55 °C and in dry and humid air (1 to 99 % r. h.).

Communication and service
The transmitter communicates the measured values to a controller for evaluation. Communication is done via the analog industry standard (optionally 0.2-1 mA or 4-20 mA).An optional calibration adapter is offered for the test gas supply for regular function tests. On-site adjustment can be performed by a single person.

Key features at a glance:

General information:
measuring principle: Charge Carrier Injection (CI)
for ammonia
optional remote sensor (maximum cable length: 2 m)
expected sensor lifetime: 2 years
signal transmission: 0.2-1 mA or 4-20 mA
protection class: IP54
Optionally available:
flow adapter, remote calibration adapter, weatherproof housing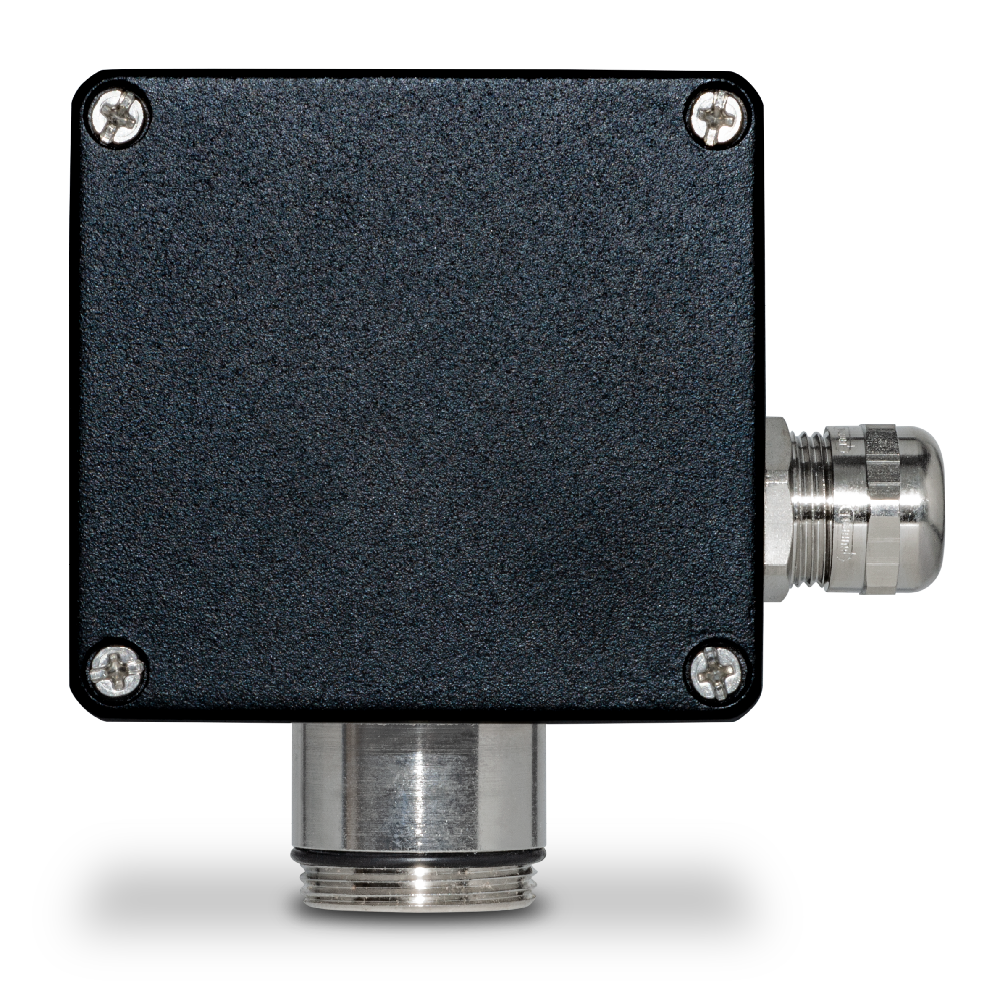 Extensions and accessories
Weatherproof housing
---
Weatherproof housing for various transmitters
» more
Test gases
---
You can find an overview of our test gases here
» more
Accessories CI21
---
Here you'll find the complete list of accessories for the CI21
» download PDF