Data interface for the single-gas detector Micro IV

With the DI220 readout device, the data memory of the personal gas detector Micro IV can be read out and the data transferred to a PC via USB.
The space-saving DI220 data interface accommodates a Micro IV gas detector. The meter's data memory is read out via the infrared interface and records up to 200 events such as alarm limit values as well as short- and long-term values including gas concentration and time.

Equipment and accessories
Connection to a computer is via the USB interface, as is the power supply. The software for reading out and configuring the unit on a PC is supplied on CD.
Key features at a glance:

Suitable for the portable gas detector Micro IV
Device configuration and readout of the data memory
Connection to PC via USB interface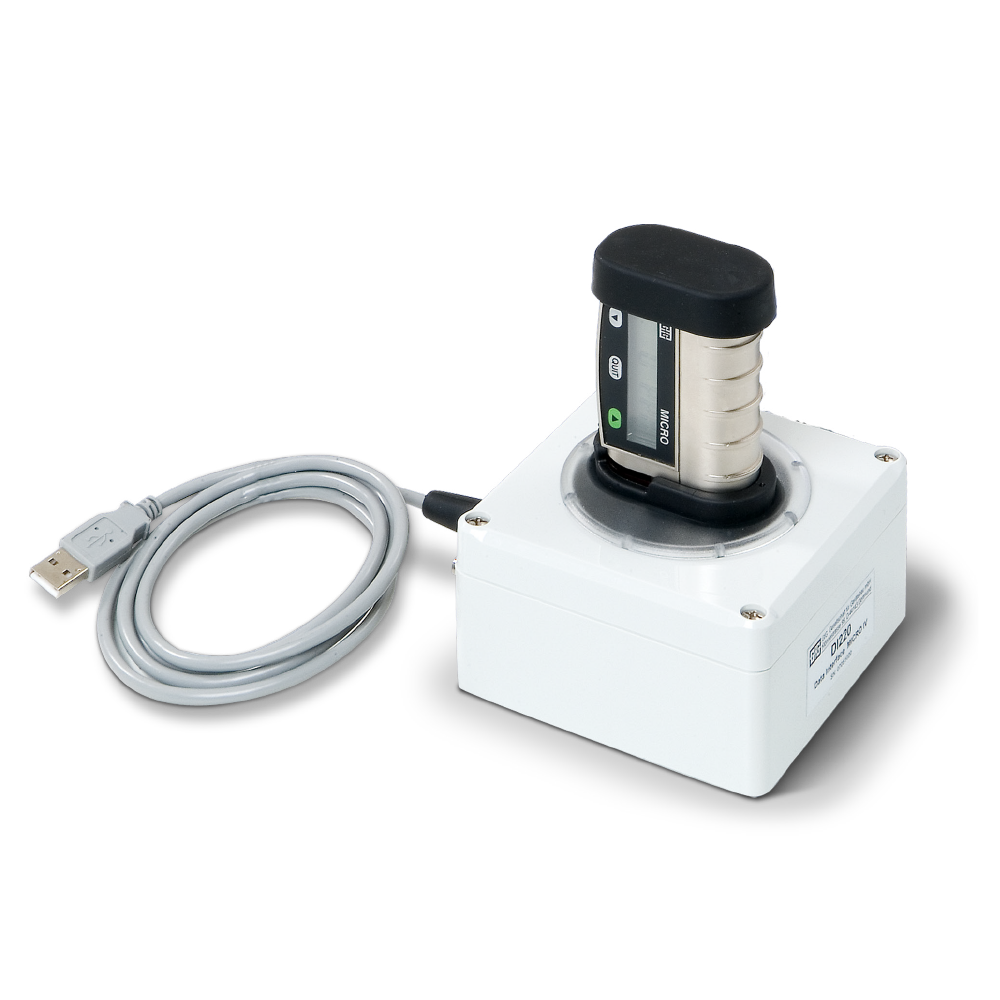 DI220 setup:
USB drivers:
If you need further assistance email: service@goodforgas.com or call us at: 800-959-0329