The Microtector II G460 was designed specifically for personal protection against gas dangers. Its sturdy design allows for it to be used in numerous application areas, such as the steel industry, refineries, sewer construction or fire brigades. The compact multi-gas detector monitors up to seven gases simultaneously. For this purpose, the G460 is equipped with a catalytic combustion sensor for combustible gases and vapors (0 to 100 % LEL), an infrared sensor (NDIR) and 3 electrochemical sensors for toxic gases as well as oxygen. In addition, a PID sensor for volatile organic compounds (VOCs) can be used instead of one of the EC sensors.
The Microtector II G460 simultaneously monitors seven gases such as methane, propane, carbon monoxide, carbon dioxide, hydrogen sulphide, hydrogen and VOCs. The selection of different long-life sensors makes the multi-gas detector a versatile and reliable companion for daily work in environments with potential gas dangers. An optional electric pump can also be attached to clear confined spaces and containers from a safe distance.

Safety and operation
The Microtector II G460 is certified for use up to Ex zone 1 and in hazardous areas in mining (M1). In addition, it is protected against the ingress of water and dust according to protection class IP67, making the 7-gas detection device suitable for demanding applications. The housing made of rubberized polycarbonate protects the device from shocks and vibrations. Its award-winning design, low weight and the crocodile clip ensure high wearing comfort. The device is operated via three buttons and the color backlit display. For better usability, the screen can be rotated by 180 degrees if required, and an optional battery module with an explosion-proof torch is available for low-light conditions.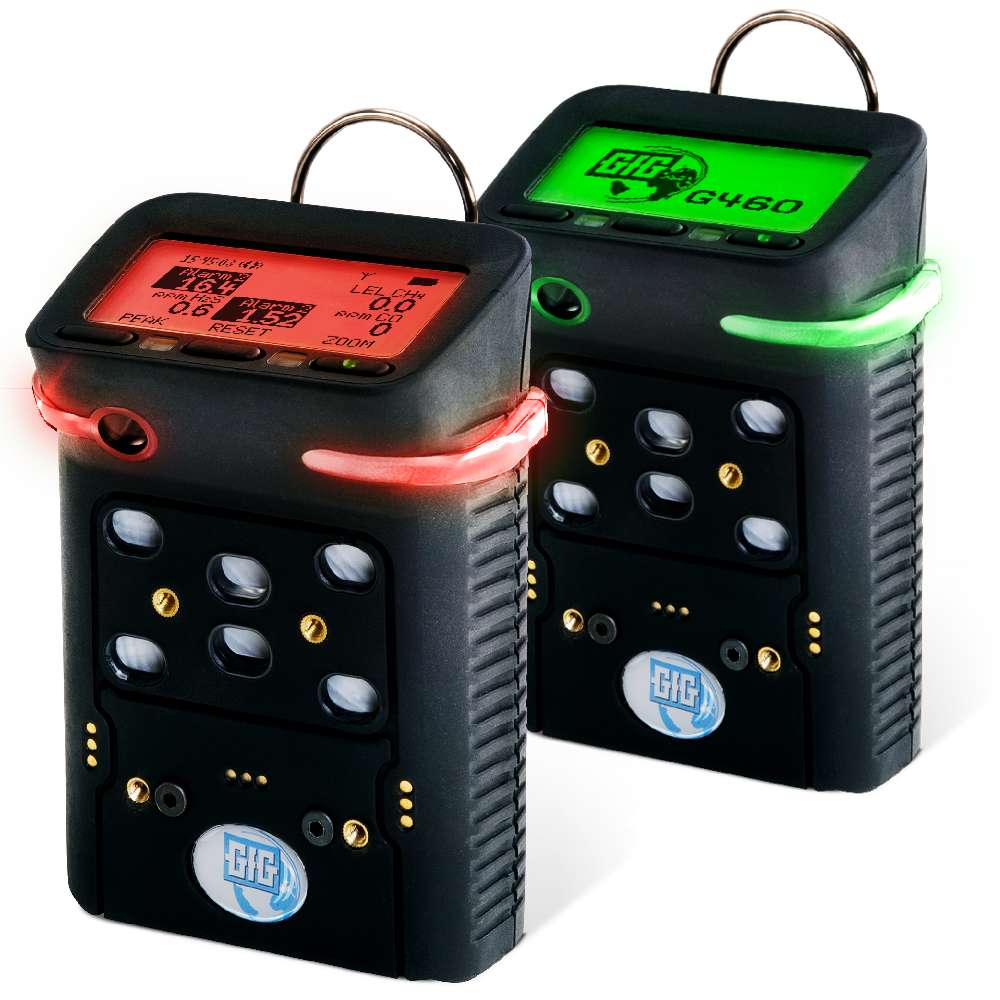 Alarm and battery life
In the event of a threshold being exceeded, the G460 warns its wearer in three ways: by light signal, vibration (optional) and loud horn (103 db(A)). The operating time is up to 170 hours, depending on whether a NiMH battery module or an alkaline battery module is used, and depending on the operating mode and the sensor equipment. The optional pump has its own power supply and therefore does not shorten the unit runtime. With a suction distance of up to 100 metres, continuous pump operation of up to 10 hours is possible.

Accessories
The DS400 docking station can be used to charge, calibrate and adjust the G460 multi-gas detector. The G400-MP2 smart pump can be plugged in for free measurement. In addition to charging and calibrating, the smart charger cap allows the data logger recordings to be transferred to the PC. A complete overview of the accessories and all extensions offered for the Microtector II G460 can be found at the bottom of this page.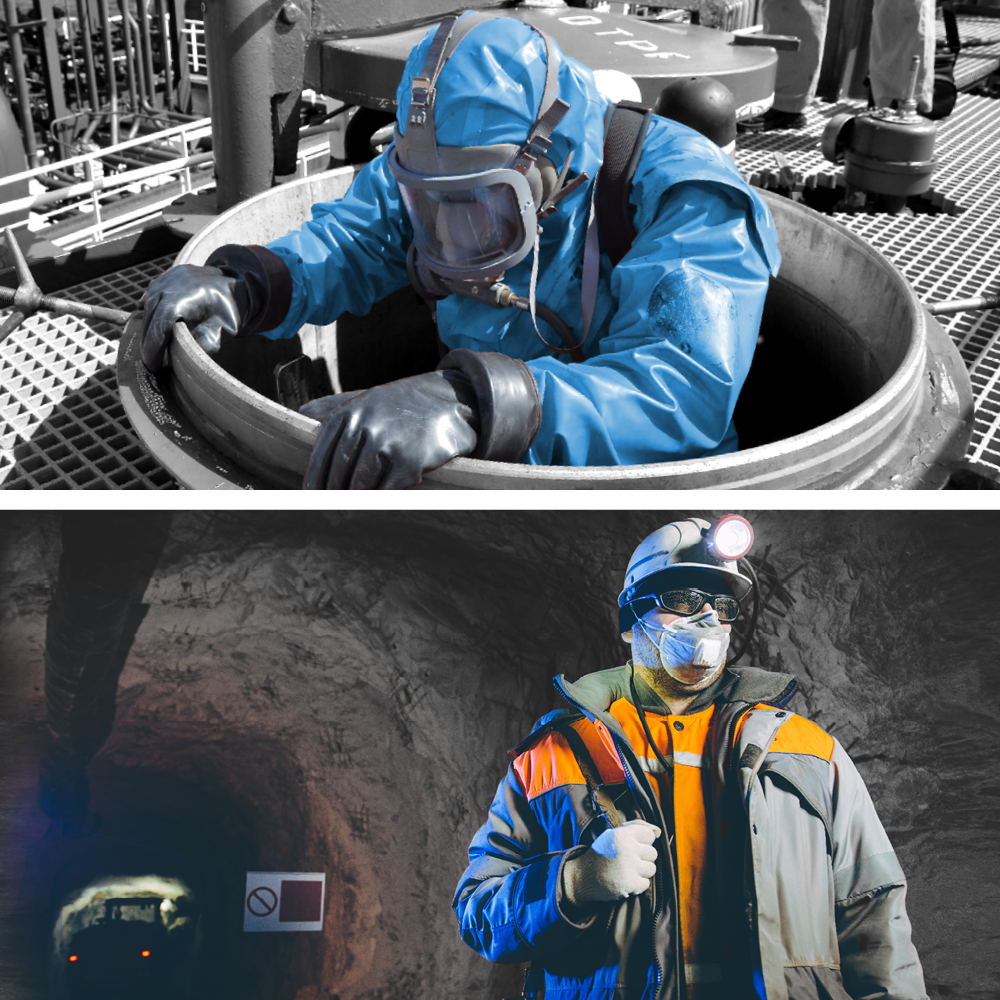 Extensions and accessoires