The TeamLink G999L is a portable connected safety monitor for securing up to 10 personal gas detection devices of the G999 and G888 series by radio. Its compact and robust design, ease of use and range of up to 700 meters in free field make the TeamLink the ideal addition for response teams such as fire brigades or service and repair teams working with portable gas detectors in potentially dangerous areas.
Portable gas detection devices are first of all intended to warn their wearer and people in the immediate vicinity of dangerous gas concentrations. However, this alone is not enough. Information about an alarm and its cause must be available to the supervising person, i.e. the team leader, squad leader or the second person in a buddy system. This is the only way to warn other team members in an emergency and to initiate measures without the rescuers putting themselves in danger or wasting too much time on self-protection against unknown dangers.

Keeping the team safely in sight
The supervising person can see the status of the individual team members at a glance on the TeamLink and can switch through the local readings. As long as all LEDs are lit up green, all team members are safe. In the event of an alarm, the corresponding team members display will change to red, or to yellow in case of connection problems. In addition to an automatic alarm caused by a local gas dangers, there is also a panic alarm (active call for help) and an optional man-down alarm (motionlessness).

Safety and operation
The TeamLink is certified for use up to Ex zone 1 and is protected against the ingress of water and dust in accordance with protection class IP67, making the Connected Safety Monitor suitable for challenging applications. The rubberized polycarbonate housing offers excellent protection against shocks and vibrations. The effective design and the robust crocodile clip ensure optimum wearing comfort. The TeamLink is operated via three buttons and the color-backlit display, making it very intuitive to control.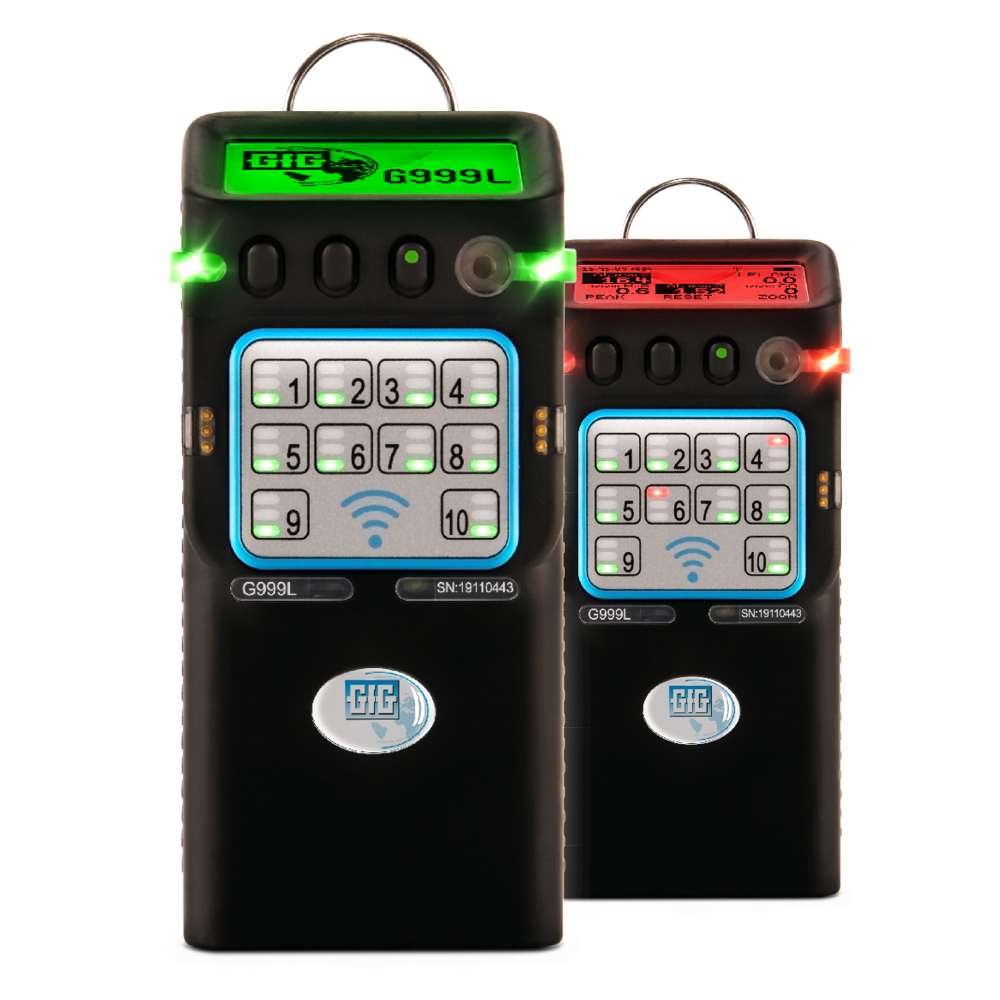 Accessories
The TeamLink's battery can be charged with the smart charging cradle DIC 888/999. The G888/G999 Visual software is an ideal addition to the portable TeamLink. It displays measured values and the status of teams with more than 10 portable gas detection devices of the Polytector III G999 and Microtector III G888 series on a PC or laptop with optional USB wireless dongle. A complete overview of the accessories and all extensions offered for the TeamLink can be found at the bottom of this page.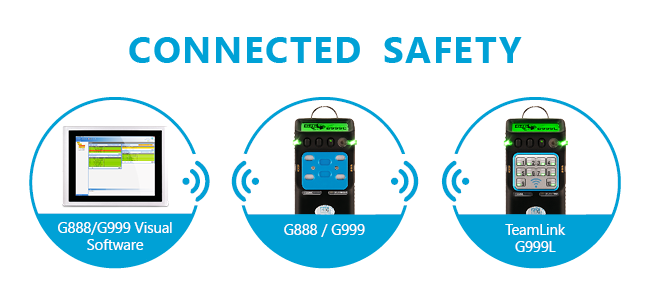 Extensions and accessories