MiniCal III Immersion Fitting
The MiniCal III immersion fitting is used when it is necessary to take measurements in open basins, tanks, reactors or canals.
The MiniCal III immersion fitting is custom-made and available in lengths up to 250 cm. It is easy to install and just as easy to use. The electrodes are simply screwed into the fitting. The housing connection head of the immersion fitting contains freely programmable setting options, such as a probe calibration, the selection of measuring media (water, water/glycol mixtures), test functions via mA output etc. The fitting is made of PVC and is suitable for a temperature range of +5 to +50 °C.

Key features at a glance:
Simple installation and operation
Compact and robust design
Measurement in open basins and bodies of water
Comes with optional flange mounting or pipe clamp
Accommodates two electrodes - NH4 and reference electrode
Signal preamplifier/microprocessor mounted on fitting in housing
Output signal 4-20 mA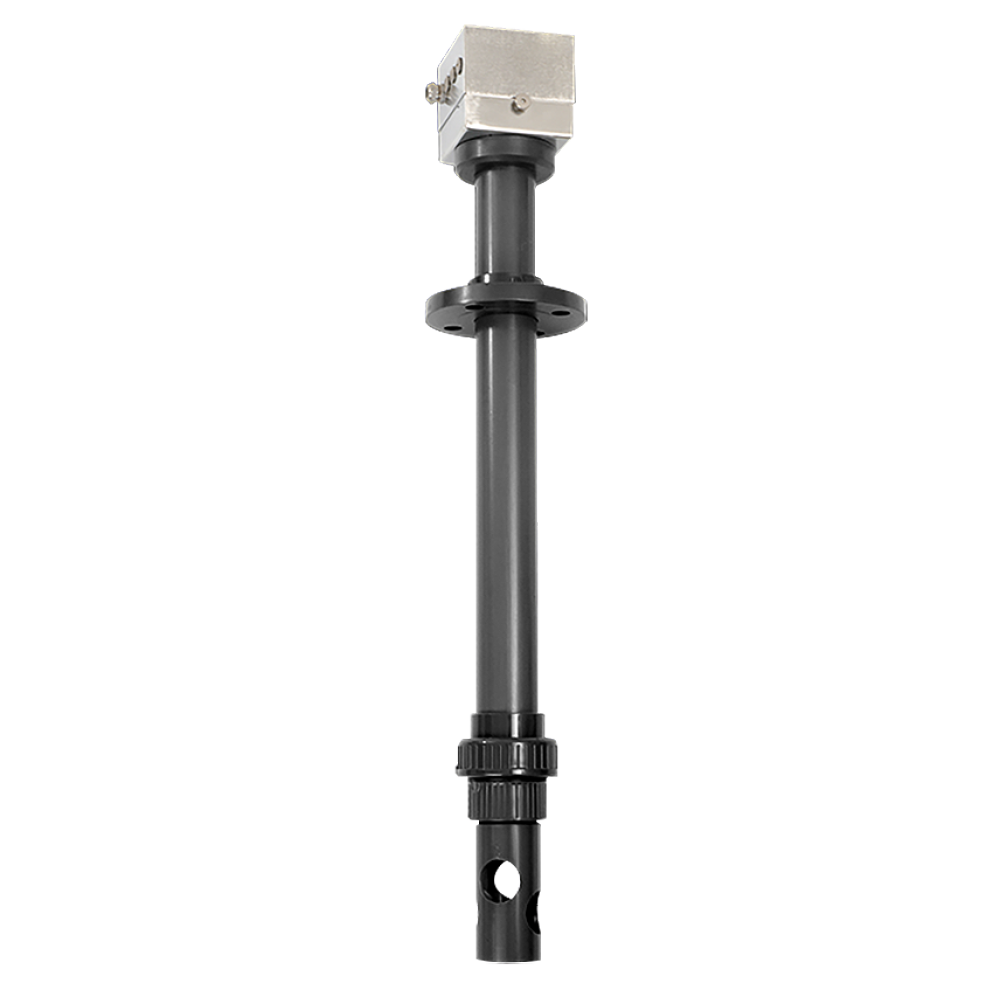 Extensions and accessories