MiniCal III Bypass Fitting
The bypass fitting was designed for monitoring ammonia leaks in pressure lines. It is an innovative system that enables commissioning, service and maintenance work without interrupting the process.
A partial flow of the medium is guided through the MiniCal III bypass fitting and pumped back into the pipeline. This will give you more flexibility regarding the installation location. Depending on the local conditions, the fitting is mounted either below the pipeline or on the wall.
The medium in the measuring chamber must be exchanged regularly to ensure early detection of any ammonia leaks. A partial flow of the medium is passed through the fitting as soon as the upstream solenoid valve opens. A regular exchange of the medium can thus be achieved by setting the interval and the opening time of the solenoid valve. After the measurement has been taken, the medium is pumped back into the circuit by a high-pressure pump to avoid coolant losses.

The flow can be controlled by monitoring the pump and the solenoid valve. The bypass fitting is designed for a pressure range of 1 to 6/10 bar and a temperature range of -10°C to +50°C.

Key features at a glance:
Flow control
Regular medium exchange
No loss of coolant
Simple installation and operation
Measurement in pipelines from 1 to 6/10 bar
Signal preamplifier/microprocessor mounted on fitting in housing
Service and maintenance without process interruption
Output signal 4-20 mA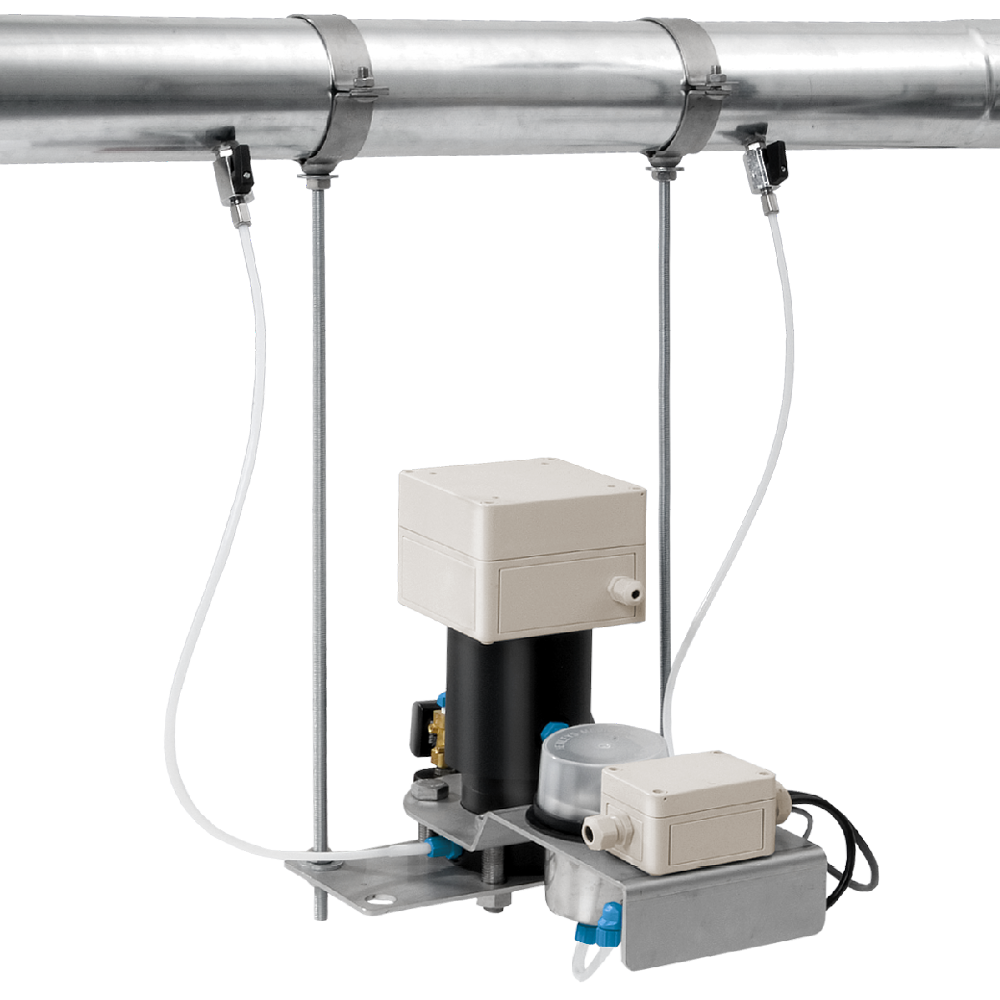 Extensions and accessories