The MiniCal III CS system was developed specifically for leak detection of synthetic refrigerants (HFC/CFC). This effective system for use in water circuits is the result of many years of experience. Its compact design allows for it to be installed directly into the secondary circuit.
The robust MiniCal III CS fitting's installation is a quick and simple process: A butterfly valve is installed on a pipe socket with DIN flange according to the installation instructions. This enables subsequent service and maintenance work during operation.

A gas-permeable membrane separates the water circuit from the measuring chamber and is adapted to the prevailing operating pressure (max. 3 bar). HFCs / CFCs are inert gas mixtures that do not mix with liquids. The detection of HFCs / CFCs, such as R12, R22, R134a, R402a, R404a, R407c, R406a, R507, is done with selective gas sensors that can also detect low gas concentrations (depending on the type of gas and sensor).

Appropriate safety actions can be initiated at an early stage to prevent any danger to people, the environment and plant components. The integrated gas sensor supplies a 0.2 to 1 or 4-20 mA signal for the alarm, which can be connected to an evaluation unit or directly to a PLC.

Key features at a glance:
Simple installation and operation
Compact and robust design
Made for synthetic refrigerants
Measurement up to an operating pressure of 3 bar
Mounting on a pipe socket with DIN flange
Output signal 0.2 to 1 or 4-20 mA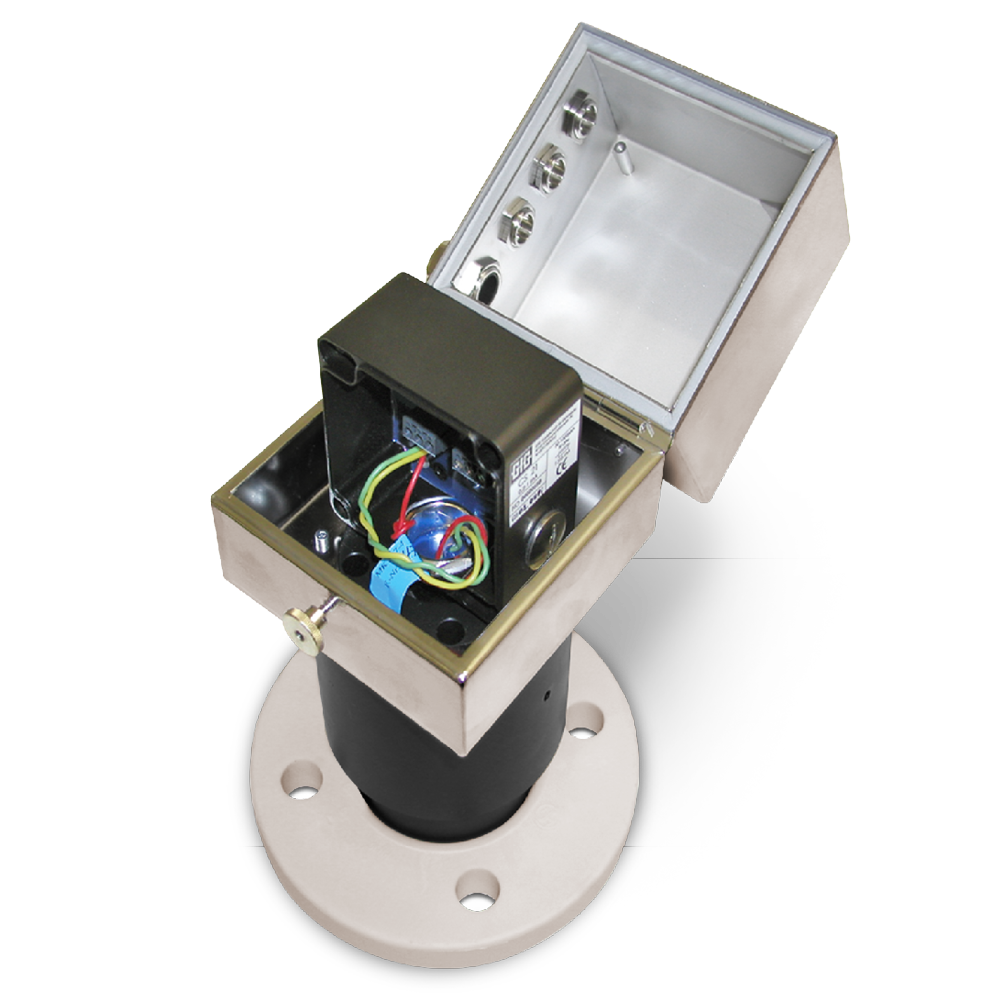 Extensions and accessories