Relay module for extension of the GMA200 series and the GMA22

The GMA200-RT relay module lets you expand a controller of the GMA200 series or the smaller GMA22 in a gas detection system by 16 individually programmable relays with one floating signal change-over contact each. This allows additional safety measures such as visual and audible alarms or ventilation systems to be operated via the controller. The GMA200-RT relay module comes with LED indicators and is connected to a controller via the RS-485 interface. It can be mounted on a DIN rail (TS35), in a control cabinet or in a wall-mounted housing GMA200-RTW.
GfG controllers and certain transmitters have internal relays. These allow for direct connection and management of external alarm devices such as information signs, warning lights and signal horns. The same applies to measurement-controlled ventilation systems and valves. Complex gas warning systems, however, require a large number of automatic safety measures that are initiated whenever the measured values exceed or fall below set limit values. Up to four relay modules GMA200-RT can be connected to the GfG controllers via the RS-485 interface. The total number of relays per controller can thus be increased by up to 64.

Extension of safety functions
The GMA200-RT is equipped with 16 relays, each with a floating signal changeover contact. In addition to 16 external alarm devices or other measurement-controlled devices and functions, an external push button can also be connected for alarm acknowledgement. Due to the spatial separation of controller and relay module, safety measures in remote areas (up to 1,200 m away) can be implemented with significantly less cabling effort. The operating voltage of the GMA200-RT is 24 V DC. Redundant power supply using two supply sources is also available. The device is configured using a controller (and GMA200Config software) or on a PC, via the mini-USB socket (USB type B).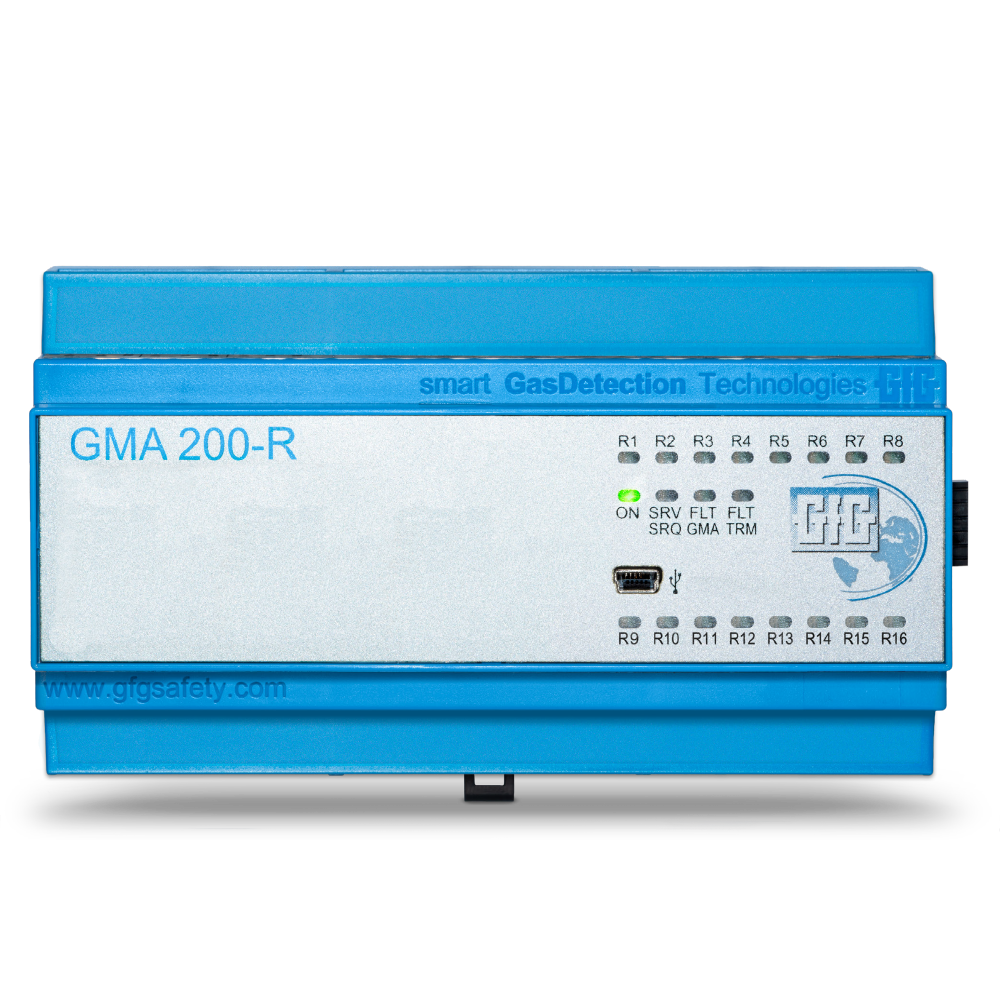 Indicators and Functional Safety
Each relay is indicated by an LED on the front of the relay module, which will change color to show its operation and any alarms or faults. In addition, four status LEDs indicate the operating status as well as service and error messages. The hardware of the GMA200-RT meets the requirements of functional safety according to DIN EN 50402. In single-channel use (1oo1), the SIL capability corresponds to 2, in redundant use (1oo2) to 3.
Key features at a glance:

General information:
Suitable for GMA200 and GMA22 controllers
16 relays with one potential-free changeover contact each, with status display
Connection via RS-485 interface (Modbus)
Connection of up to 4 relay modules per controller
DIN rail mounting (TS35)
Configuration via software GMA200Config with gas measuring computer and PC
Approvals / Certifications:
SIL level 2/3 (depending on contact load of relay switching output)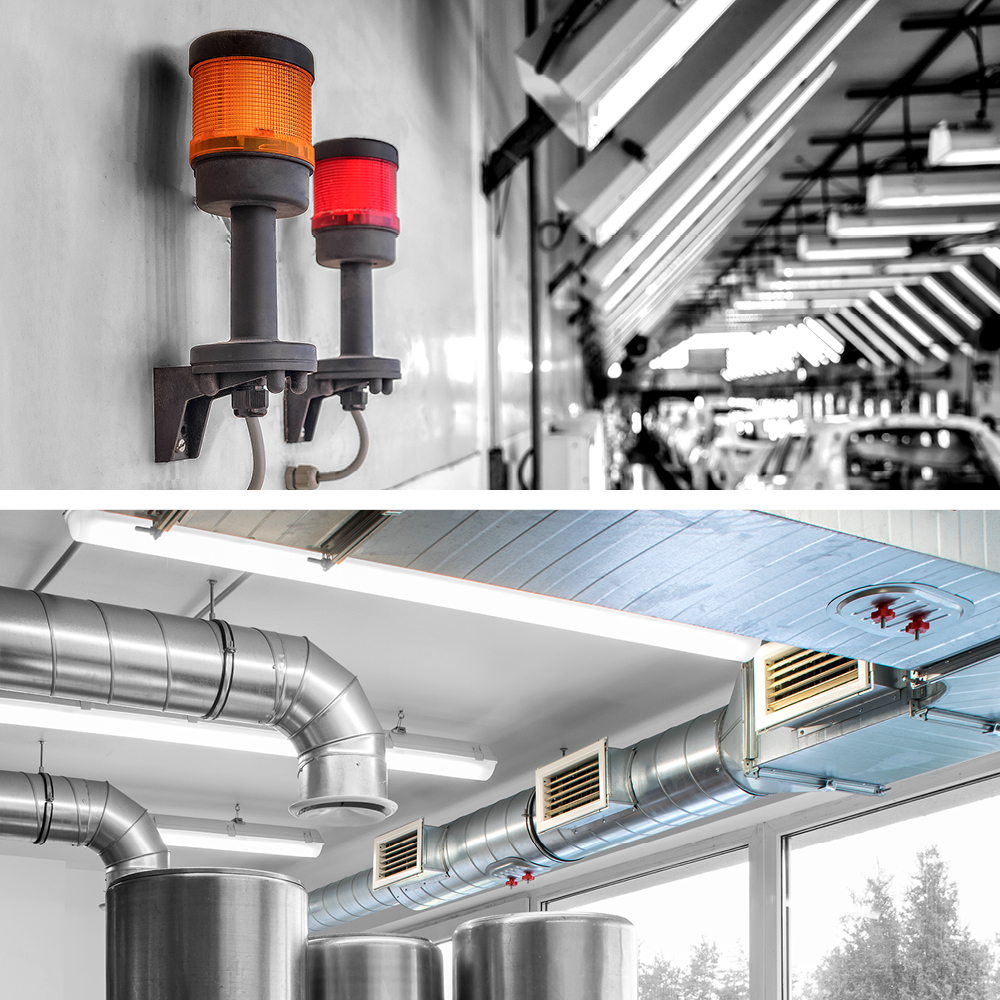 Extensions and accessories
GMA200-RTW
---
Relay module for wall mounting to expand the GfG controllers
» more
Accessories GMA200-RT
---
Complete list of accessories for the GMA200-RT
» download PDF