Versatile transmitter for refrigerants, toxic and flammable gases

If toxic or combustible gases need to be monitored outside of Ex zones, the CS21 transmitter is a good choice. It uses the reliable chemisorption principle to detect gases in different measuring ranges such as a few ppm or % LEL. The measuring method excels in long-term stability and good selectivity. The long lifetime of the sensor makes the CS21 an economical solution for monitoring gases in many applications.
The CS21 transmitter is ideal for selective monitoring of combustible or toxic gases. Since the CS21 can be used in temperature ranges from -30 to +55 °C, it is also suitable for monitoring refrigerants. An overview of the detectable gases, which are measured in different ppm ranges or in % LEL depending on the gas type, can be found at the bottom of this page.

Robust, versatile and durable
The aluminum housing of the CS21 is protected against ingress of dust and splash water (IP54). It can measure gases in dry air as well as in humid conditions (up to 96% RH). The sensor lifetime is typically at least five years. Due to the short response time of the sensor (depending on the type of gas), secureity measures can be initiated very quickly in case of an alarm. If necessary, the sensor can also be mounted remotely. The cables used to connect it can be up to two meters long.

Communication and service
The transmitter uses the analog industry standard (optionally 0.2-1 mA or 4-20 mA) signal to communicate the measured values to a controller for evaluation. Test gases for function tests can be inserted via an optional calibration adapter. On-site adjustment can be performed by a single technician.

Key features at a glance:

General information:
Measurement method: Chemisorption (CS)
For combustible and toxic gases
Optional remote sensor (maximum cable length: 2 m)
Expected sensor lifetime: 5 years
Signal transmission: 0.2-1 mA or 4-20 mA
Protection class: IP54
Optionally available:
Flow adapter, remote calibration adapter, weatherproof housing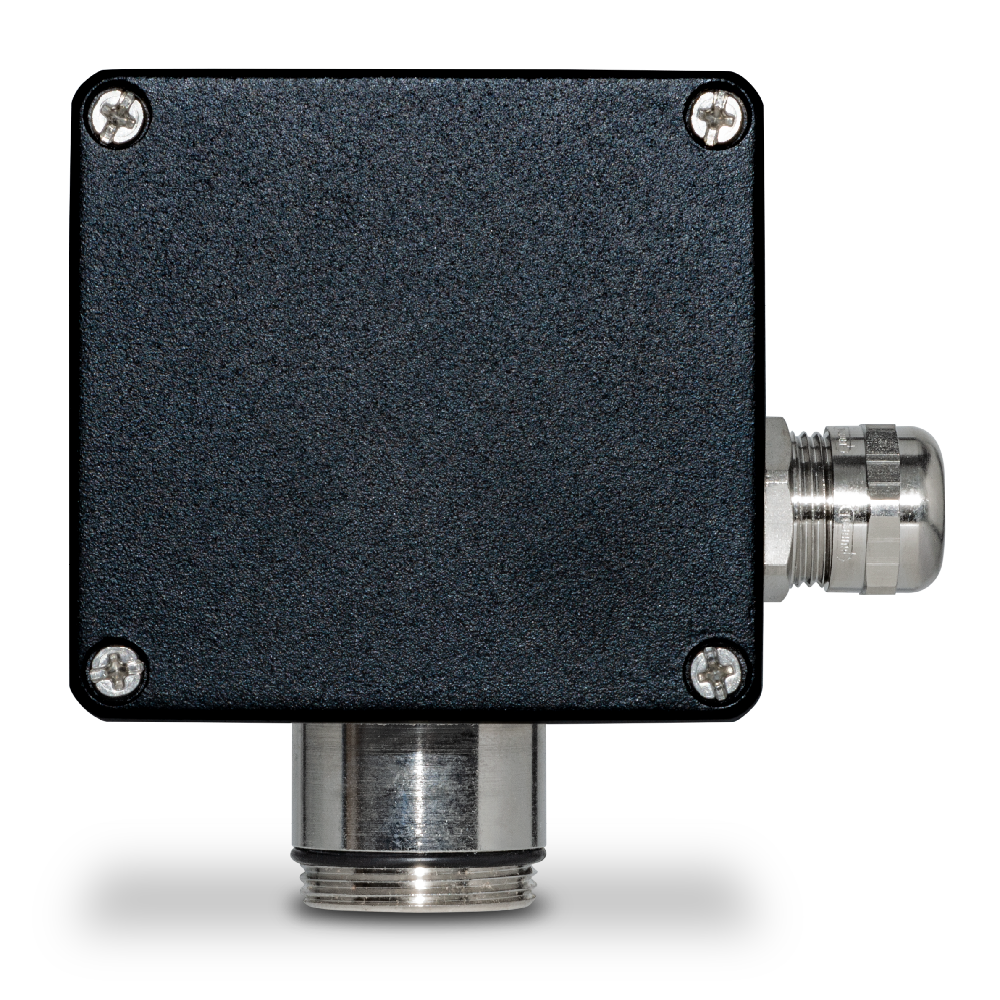 | | |
| --- | --- |
| CH4 | up to 90 % Natural gas |
| C2H4 | Ethylene |
| C2H6O | Ethanol |
| C3H3F5 | 1,1,1,3,3-pentafluoropropane (R-245fa) |
| C3H6O | Acetone |
| | |
| --- | --- |
| C3H8 | Propane |
| C4H10 | n-Butane |
| C6H14 | n-Hexane |
| C7H8 | Toluene |
| C9H20 | n-Nonane |
| CH2Cl2 | Dichloromethane (R-30) |
| | |
| --- | --- |
| CH4 | Methane |
| CH4O | Methanol |
| CF3CH2F | 1,1,1,2-tetrafluoroethane (R-134a) |
| CF3CH3 | 1,1,1-trifluoroethane (R-143a) |
| CO | Carbon monoxide |
| NH3 | Ammonia |
Other gases on request.
Extensions and accessories
Weatherproof housing
---
Weatherproof housing for various transmitters
» more
Test gases
---
You can find an overview of our test gases here
» more
Accessories CS21
---
Here you'll find the complete list of accessories for the CS21
» download PDF