Transmitter for monitoring toxic gases, hydrogen and oxygen in Ex zone 2

If you are working in an area where you are expecting hazards from gases and need the oxygen concentration to be permanently monitored, you should use a fixed gas detection system. It includes one or more transmitters and a controller. We developed the EC24 transmitter specifically for the selective measurement of toxic gases, hydrogen and oxygen. It is certified for safe use in Ex-Zone 2 and can therefore detect even the smallest concentrations of gases in hazardous areas.
Toxic gases and highly flammable hydrogen pose a danger to people and industrial plants in many areas of the industry. The oxygen concentration must be continuously monitored in many places as well. The EC24 is suitable for all of these tasks and can also be installed in potentially explosive locations. Its long-life sensors, the easy maintenance and a large selection of detectable gases make the EC24 a good choice for many applications.

Durable design and wide sensor selection
The durable aluminum housing is protected against ingress of dust and water (IP66). The transmitter is ATEX-certified for safe operation in Ex zone 2. We offer sensors with different measuring ranges from very few ppm up to 2000 ppm for many toxic gases, such as chlorine, carbon monoxide and ozone as well as for hydrogen. Oxygen can be measured in concentrations from 0 to 25% by volume. An overview of the detectable gases can be found at the bottom of this page.

Communication and service
The EC24 uses the analog industry standard (either 0.2-1 mA or 4-20 mA) signal to communicate with a the controller. A cover plate on the front of the transmitter housing facilitates service. Test gases for function tests can be inserted via an optional calibration adapter. Adjustments can be performed by a single technician.

Key features at a glance:

General information:
Measuring principle: electrochemical (EC)
For toxic gases, hydrogen and oxygen
Signal transmission: 0.2-1 mA or 4-20 mA
Protection class: IP66 (housing)
Approvals / Certifications:
ATEX certification : II 3G Ex nR ic IIC T6 X Gc
Optionally available:
Flow adapter, remote calibration adapter, weatherproof housing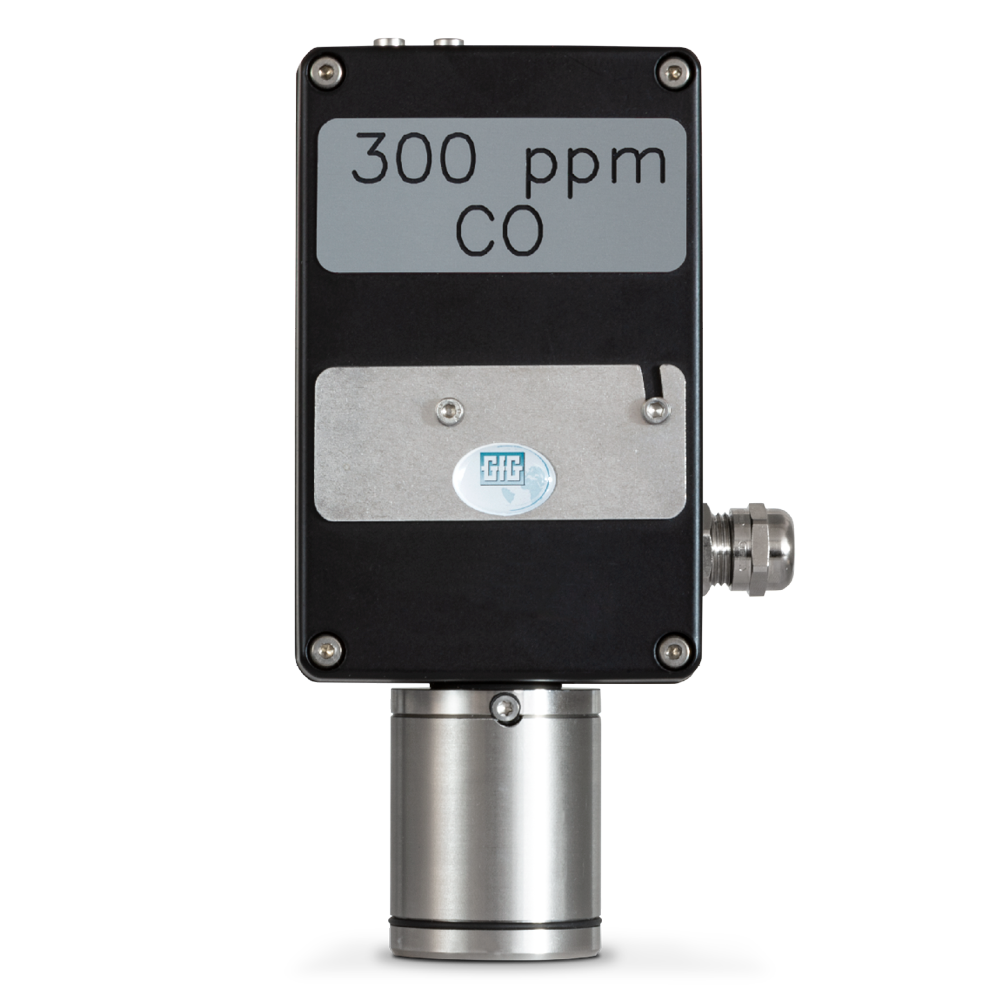 | | |
| --- | --- |
| C2H4O | Ethylene oxide |
| Cl2 | Chlorine |
| CO | Carbon monoxide |
| COCl2 | Phosgene |
| H2 | Hydrogen |
| | |
| --- | --- |
| H2S | Hydrogen sulfide |
| HCl | Hydrogen chloride |
| HCN | Hydrogen cyanide |
| HF | Hydrogen fluoride |
| NH3 | Ammonia |
| | |
| --- | --- |
| NO2 | Nitrogen dioxide |
| O2 | Oxygen |
| O3 | Ozone |
| SO2 | Sulfur dioxide |
Other gases on request.
Extensions and accessories
Weatherproof housing
---
Weatherproof housing for various transmitters
» more
Test gases
---
Find an overview of our test gases here
» more
Accessories EC24
---
Find the complete list of accessories for the EC24 here
» download PDF